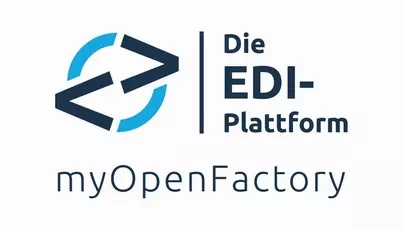 myOpenFactory is one of the leading German providers of EDI solutions and operate one of the largest EDI platforms in Germany with over 1300 companies connected and over 15 years of experience.
With the myOpenFactory EDI platform, small, medium-sized and large companies communicate electronically with their business partners in the simplest possible way. A single interface is sufficient - from the ERP system used to the myOpenFactory EDI platform.
The principle of the platform
You set up a connection between your ERP system and our edi platform once. This single interface is enough to connect you with all your business partners. Thus, annoying one-to-one connections belong to the past for you. Connect new business partners faster and more efficiently and at the same time benefit from the numerous connections to the platform that have already been made.
As a central link between business partners, our platform takes over the transmission of messages in a wide variety of formats via a wide variety of transmission paths. So you would not have to depend on what specifications your business partner makes - we will take care of everything else for you!
Advantages of the EDI platform
Only one connection for all business partners
Fast onboarding of new business partners
Minimal technical effort
Support of all formats and industry standards
Already more than 1,300 connected business partners
Exchange unlimited business messages
Access to the online portal