myOpenFactory joins SCSN as service provider 
20 June 2022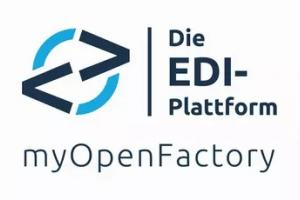 The Smart Connected Supplier Network (SCSN) Foundation welcomes myOpenFactory within the SCSN ecosystem. myOpenFactory is one of the leading German providers of EDI solutions and operate one of the largest EDI platforms in Germany with over 1300 companies connected and over 15 years of experience. myOpenFactory joins SCSN as the eleventh service provider and the first fully German-based SCSN Service Provider.

Smart Connected Supplier Network is an open ecosystem for (small- and medium sized) companies in the manufacturing industry used to share information and collaborate with supply chain partners. "Already hundreds of companies are using SCSN to collaborate with their customers and suppliers and this group is rapidly increasing." says Mike de Roode, Community Manager of the Foundation SCSN. Mike furthermore mentions: "The current customer-base is still concentrated around The Netherlands since SCSN has started 8 years ago as regional initiative. We do however want to rapidly broaden our community internationally and are therefore very glad with myOpenFactory joining SCSN".

"In autumn 2021, myOpenFactory has already been developing support of the SCSN standard. The first pilots are expected to launch in a few weeks and a widely available offering is expected to be available soon as well." says Dr. Carsten Schmidt, Managing Director of myOpenFactory.

One of the pilots was Rubix BV which is the leading industrial distributor with pan-European footprint, carrying all premium brands of industrial products as well as technical expertise to help customers solve their manufacturing and processing problems. Rubix is a multi-specialist, backed by a growing digital business, a commitment to excellence in distribution and are disrupting the traditional business model of industrial distribution. More information can be found at www.rubix-group.com.
We would like to welcome myOpenFactory and Rubix to the SCSN community.
Back